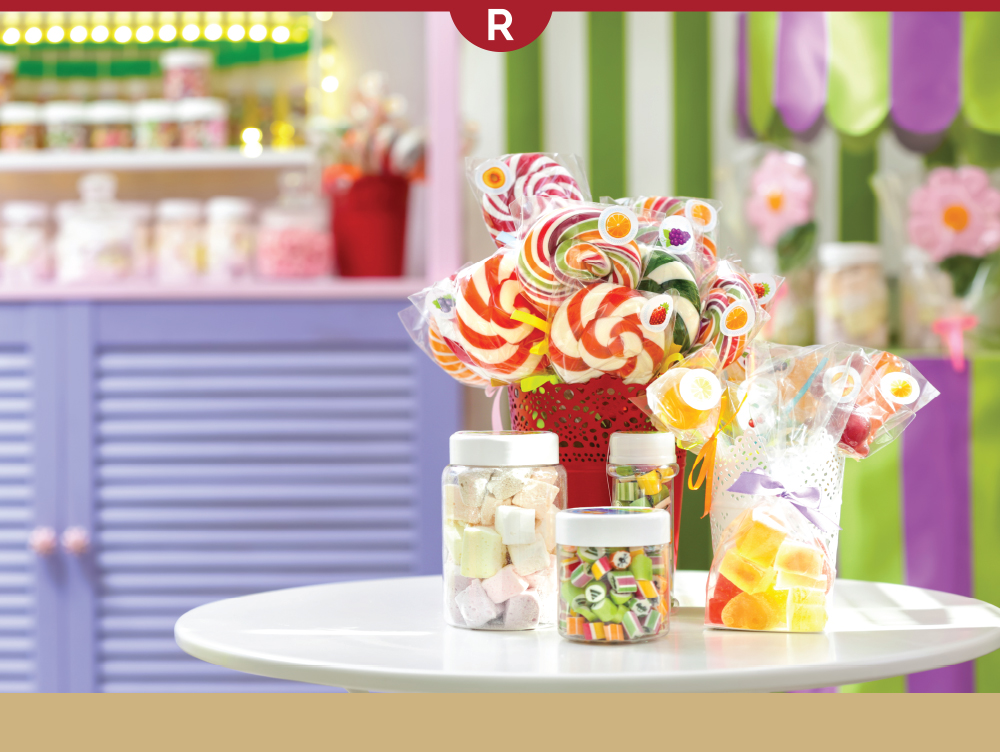 Candy Store Visual Merchandising Essentials
Visual merchandising in candy stores is a bit different than most other retail stores. For one, the product itself is almost like entertainment. While retailers in today's climate are racing to create the most creative shopping experiences, candy stores already are a shopping experience. Additionally, because candy stores are meant to be "fun," the displays and designs are generally colorful, inviting and sometimes even a bit playful.

There are various ways to display candy, and many different types of candies to display. A lot of merchandise can be displayed through the use of slatwall, while other products can be displayed with jars, cases, etc. Since Retail Resource is your complete source for store supplies and retail tips/trends, we've made it easy for you. Fulfill your customer's sweet tooth with 5 essential items for candy stores.

Through unique display of your candy and other products, your candy store will not only stand out among others, but will thrive in an uncertain retail climate. Retail Resource is your store supply for all retail hardware, innovations and custom designs. Together, we can turn your store into a world of pure imagination...

Our expert visual merchandising team can provide quality products and services to better enhance your retail environment. For a full catalog, please visit www.retailresource.com or contact one of our visual merchandisers at
1-800-762-8186. For the latest tips and trends, follow our inspiration page.