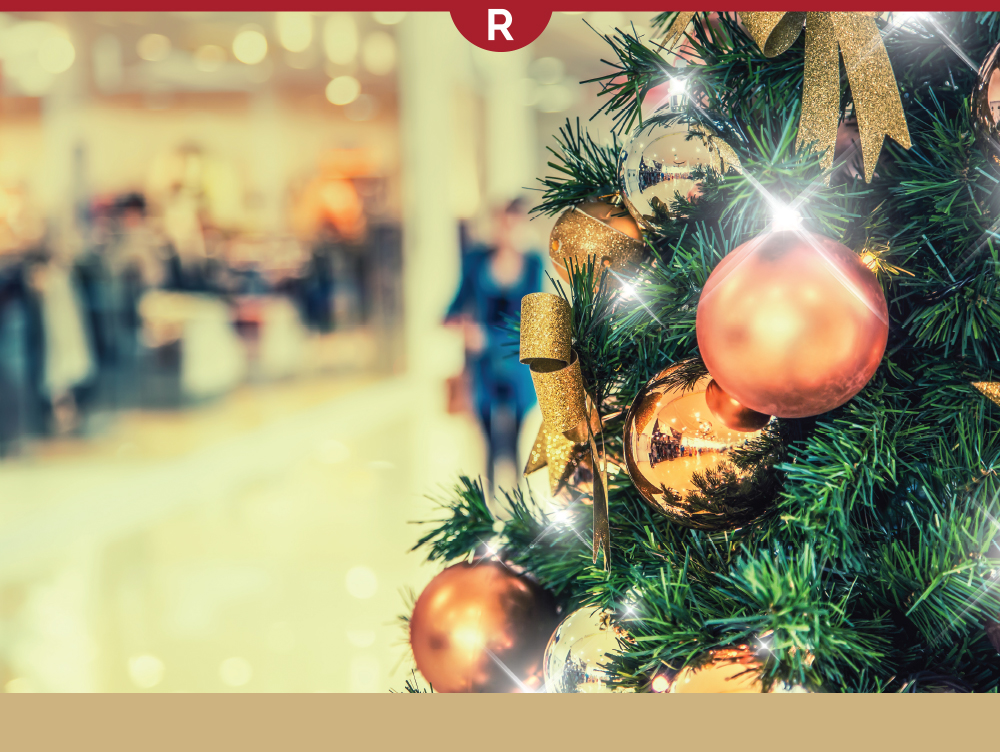 Create a Winter Wonderland with Holiday Décor
The holidays are the most important time of year in retail. Between Black Friday and holiday gift shopping, stores can expect a huge increase in sales and in foot traffic. To fully benefit, retailers must effectively incorporate visual merchandising into their stores. Between holiday gift wrap and snowflake decorations, create a winter wonderland with Retail Resource's essential holiday décor:

Metallic Christmas Decoration Kit, 2000 sq. ft.
We've made this one easy for you. Complete with a tree, bells, tree fans and garlands. Easy to assemble and adds a fun "pop" to your store, while conveniently coming in one package.

Metal Snowflake Stand with LED Lighting
This gorgeous piece comes in different sizes and is the perfect addition to any display or cash wrap. Pairs perfectly with our Metal Glee Christmas Tree Stand with LED Lighting.

Artificial Snow Covered Tree with Lights- 7.5' H
Christmas trees are a staple for the holidays. Besides being easy to assemble and to store, these decorations will increase the holiday spirit in your retail store, while creating a memorable experience for customers.

Holiday Gift Wrap
Gift wrap can be used in two ways during the holidays- as actual gift wrap or as décor. Wrap fixtures and shelves to add a magical touch to your displays. Convenience customers by offering a gift-wrapping station.

Shop all holiday essentials at www.retailresource.com. We are committed to providing quality products, services and trends to retailers. Get inspired with our Essentials to Holiday Visual Merchandising and our Holiday Playlist proven to increase retail sales. For a free quote, please call 1-800-762-8186.