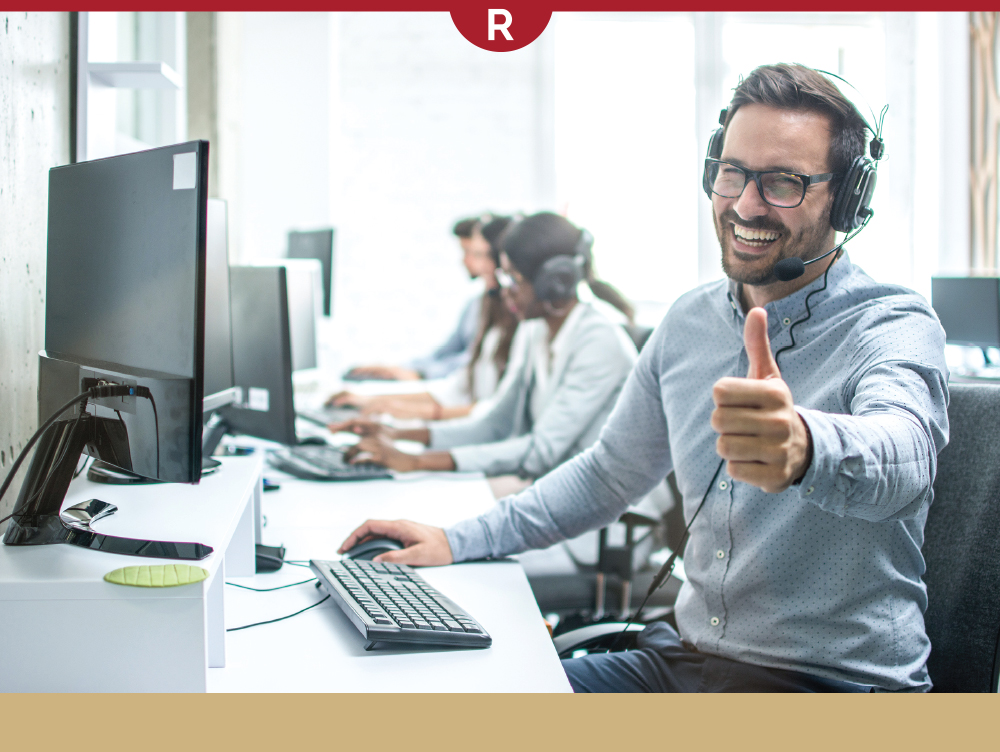 The first full week of October is National Customer Service Week. All week, teams across various industries show appreciation to their rock star customer service representatives. These are the folks that spend time on the phone with angry customers, those who solve problems and create solutions, and the ones first-hand representing your company. Whether you represent a pet store, a beauty salon, a discount store, a florist shop or a restaurant, customer service is crucial to your success.

It's extremely important to honor your team, as their hard work sits on the front line of sales as well as damage control, essentially. There are many different thoughtful ways to do this, but since it's a weeklong celebration, here are some extra ideas on how to honor your customer service team during National Customer Service Week:

1. Surprise them with treats Because who doesn't love a good pizza party, right? Showing appreciation with fresh coffee and donuts in the morning or with fun snacks throughout the day is going to make everyone happy. Make it festive with decorations, a cake and even an out-of-the-office celebration if possible!

2. Write thank you notes "Thank you" can be expressed in different ways, but one direct and simple way to do this is with thank you notes. What do you appreciate about them? Why are they vital to your company's success? Let them know with a hand-written card, sure to put a smile on their face. Or, take it a step further and reach out to customers for thank you notes. Hearing directly from customers how much your customer service reps have helped them will be special and will strengthen relationships with them.

3. Host a fun event Whether it's a corn hole tournament or a "penny war" for charity, hosting an exciting, employee-involved event is a great way to say thanks! A little friendly competition is always fun, and your customer service team deserves a little break anyway. Some companies have even hired guest speakers or have created customer service workshops to engage in during the week.

4. Give a thoughtful gift We're sure your customer service team deserves a little something nice. Thoughtful gifts are another good way to show appreciation, and there are plenty of great gift ideas. Functional items such as bags, clothing, sunglasses, and supplies can be nice, or even personalized gifts based on your team's interests. Another great gift for Customer Service Appreciation Week is a gift card to a local restaurant or shop they like. Make it thoughtful and include a thank you card!

Customer Service representatives work tirelessly to deliver excellent- well, customer service. Although it's necessary to show appreciation to your team 24/7, it is special to have an entire week dedicated to these individuals. A small "thank you" can go a long way, and no one deserves recognition like customer service does.

During National Customer Service Week, Retail Resource recognizes the hard work and dedication of our very own customer service rock stars. Please click here to learn more about our team. We salute everyone in customer service, as we know it's the backbone of any company. For more retail tips and trends, store supplies and more, visit www.retailresource.com.