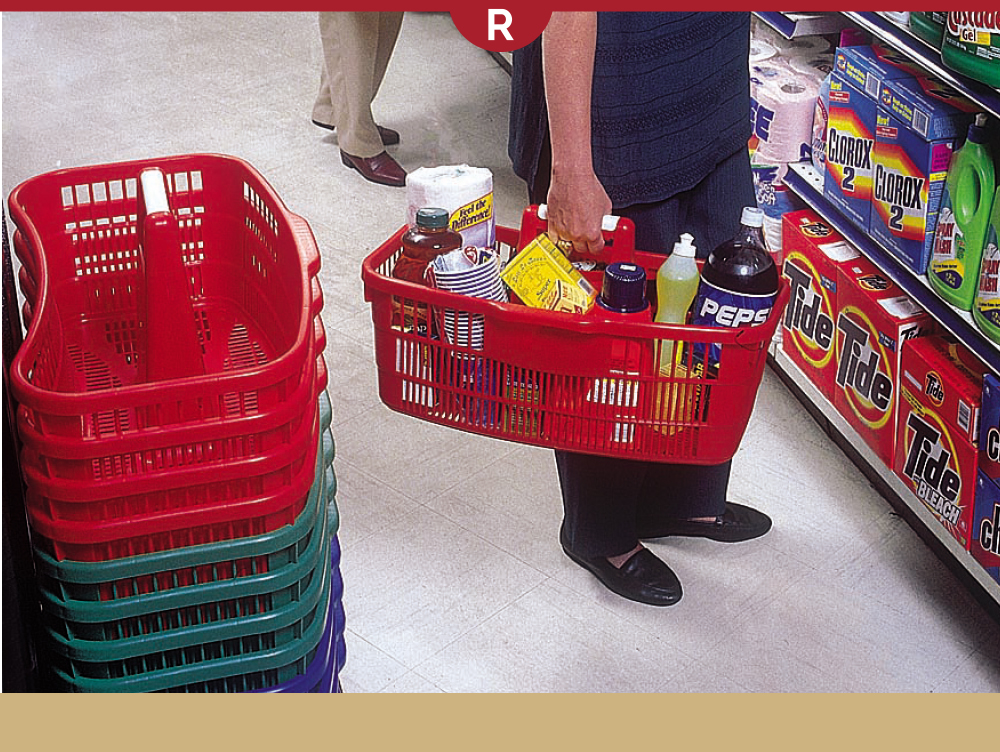 How many times have you been in a store to pick up a few items, and then end up with an armful of products, only stopping because you ran out of arm space? If you were holding a shopping basket, you would be more at ease and would be able to take your time to continue browsing. According to irisys.net, less than 10% of shoppers use a basket. Baskets offer more than convenience to shoppers, though. Baskets are proven to increase store's sales by promoting "add-on" items and lengthening customers' trip to the store. Incorporating these retail tools seems simple enough, but to effectively increase sales, here are tips on how to utilize shopping baskets:

1. Make Baskets "Mandatory"
Placing shopping baskets at the front of the store will automatically create a choice for customers- basket or no basket? But, if retailers create a display highlighting the baskets as the first step in the experience, more shoppers will grab them. Additionally, if employees hand baskets out to guests, they are more likely to use them.

2. Make Baskets Convenient
Don't just place baskets at the front of the store. Offer baskets throughout the store, in case customers change their mind. It only takes a few seconds for a customer to decide to check out just because no basket is in sight. Offer baskets dispersed throughout your store to see optimal results.

3. Promote Add-on Items
The best way to increase IPT (Items Per Transaction) and sales is to promote add-on items. This can be achieved through the use of Point of Purchase Displays, which will attract the eyes of your customer. Separating and highlighting specific items will create more impulse buys for shoppers.

4. Choose Perfect Basket
Not all shopping baskets are the hard plastic ones we are used to. While these may be perfect for your store, note other important features. What color looks good with your visual merchandising? How large should the baskets be (think about your products and how many add-ons you expect)? How heavy can your customers handle? Choosing convenient and relevant baskets will make a huge difference.

The visual merchandisers at Retail Resource understand your need to increase sales, keep foot traffic and to appease your customers. Between quality products and latest tips and trends, our goal is to help your store succeed. For more inspiration, please visit our website or call 1-800-762-8186.