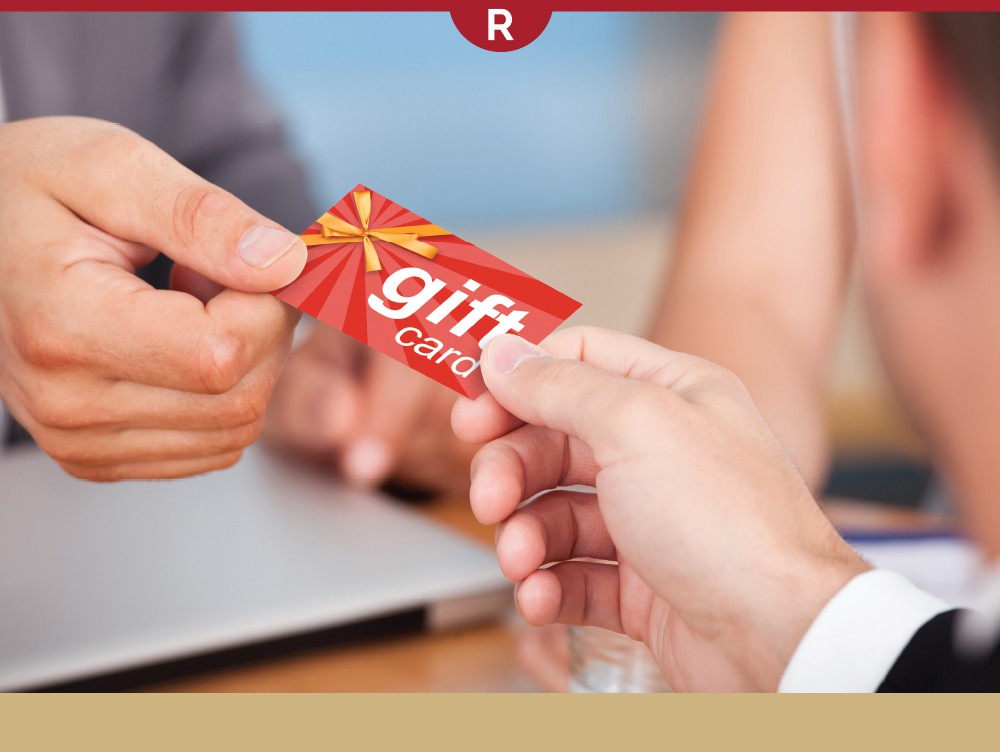 Gift cards are used in almost every retail setting. Gift cards allow customers to shop merchandise or services with prepaid credit, generally given as a gift (hence the name). Ejgiftcards.com reports on the significance of gift cards in the retail market:

-93% of consumers will buy or receive a gift card this year
-Gift cards are the #1 requested gift for the holidays
-72% of customers spend more than the card's balance
-Nearly 20% are sold during the holidays

These statistics emphasize how beneficial gift cards are to your store. With the holidays just around the corner, you can increase your sales and enhance your customers' experience by your use of gift cards. Here are the most important things to consider when selling gift cards:

1. Design
The design of your gift card is important. Most stores offer a variety of photos, logos and colors to appeal to different customers and occasions. Some stores offer customizable designs as well. The design of your gift card should accurately reflect the mood and theme of your store. These can be fun, creative or simple!

2. Placement
Placing gift cards throughout the store is the most effective way to boost those sales. The best specific place to feature gift cards is near the cash wrap. This is because gift cards are generally either an add-on item or because customers enter knowing they need a gift card. Add-on items closer to the register will promote more sales while ensuring customer convenience.

3. Display
Like the design, the display of gift cards should reflect the mood and theme of your store. Point of Purchase displays are often used to promote gift cards, allowing them to stand out and to draw attention. An attractive display will ultimately increase your gift card sales, while enhancing your store's visuals.

4. Marketing
Let customers know that you have gift cards- chances are they already assume, but reminding them will force them to think about your store and products. Offering promotions (for example: $5 off of a $20 gift card, offering free gift with gift card purchase, free gift card with purchase, etc.) will also increase your gift card sales, especially around the holidays.

5. Features
Most gift cards are one-and-done, with a prepaid balance. However, one unique way to bring customers back is to offer a "reload" option, ensuring that they will spend more money in the store (and if they don't, they already paid). Other features include balance reward programs, or dual gift cards, in which stores help each other by offering a gift card to either store.

Take advantage of the benefits gift cards can provide! For retail displays, products and tips and trends, please visit our website or call one of our expert visual merchandisers at 1-800-762-8186.