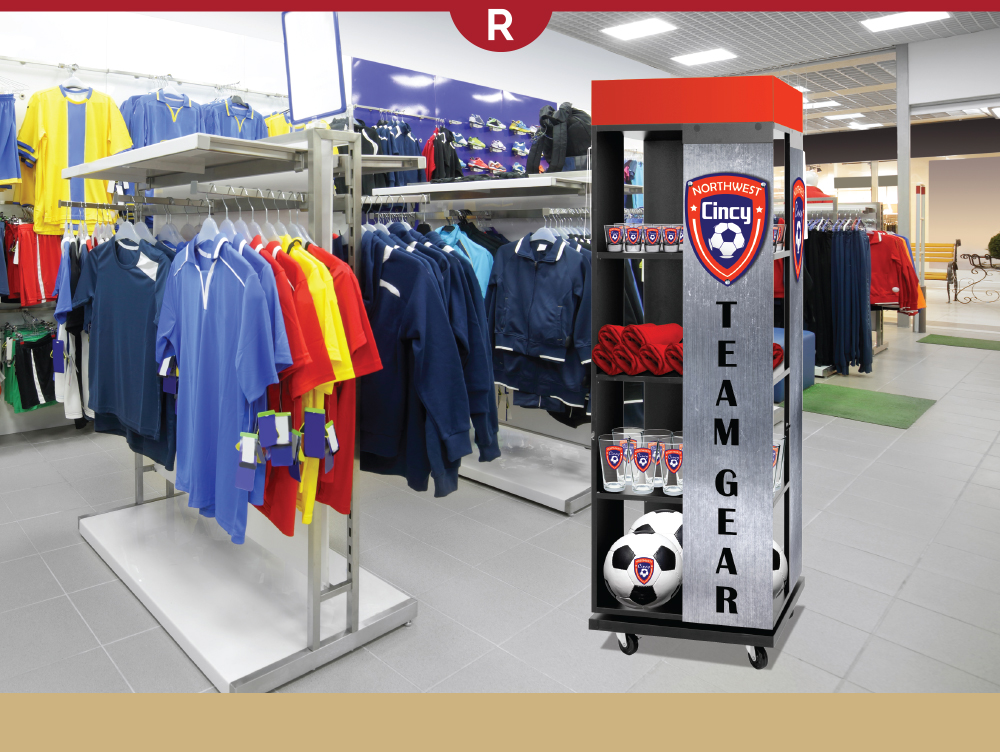 Point of Purchase Displays
POPs (Point of Purchase Displays) are useful in visual merchandising and in increasing sales. Research shows that customer's eyes are drawn to stand-alone fixtures and improve retail store's items per transaction (IPT). These displays can feature any type of product and invite customers to "add-on" items during their shopping experience.

With many different designs of Point of Purchase displays, retail owners have the ability to customize their POPs to meet their store's needs. The visual merchandisers at Retail Resource are experts in helping you decide what displays work for you! Contact us today or visit our full list of Point of Purchase displays.

Dump Bins and Floor Merchandisers
Perfect for aisles or checkout counters, these displays will stand out to customers and will increase your sales.

Countertop Racks
Countertop racks are ideal to use to help increase impulse sales. From wire to wicker baskets and everything in between, we offer something to fit your needs.

Ornament Stands
Perfect for last-minute ornament and jewelry purchases. These stands range in design and will improve business while adding a little "pop" (no pun intended) to your store!

Baskets
Baskets are an effective tool to hold and display small impulse items for increased sales. From shallow to deep baskets, we have something for every need.

Crates
Crates are versatile and can be used alone or in multiples to create interesting displays.

Trays and Containers
Display containers and props help highlight merchandise and increase last-minute sales.

With many additional options to choose from, contact Retail Resource today to find Point of Purchase Displays that work for you!