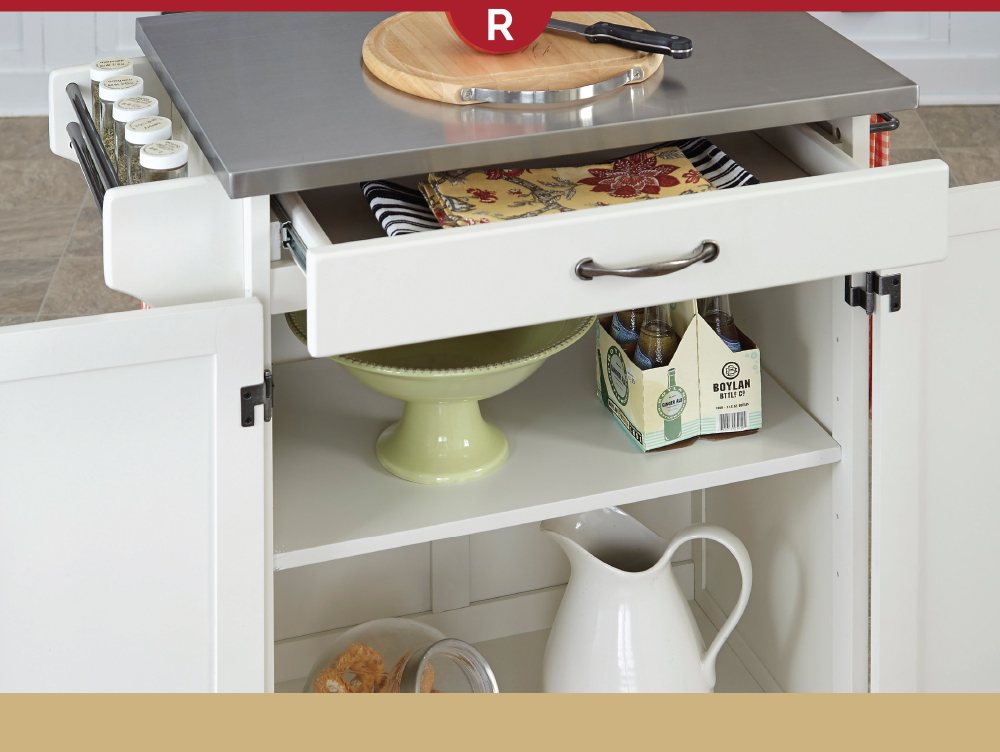 Portable Kitchen Islands
One of the easiest ways to optimize living and storage space in the kitchen is the use of a portable kitchen island. Although generally smaller than a traditional counter top, the multiple functionalities of a portable island prove its worth. Some use these as a central dining space, while others use them as a separate cooking table. Either way, these inexpensive islands contain extra storage space for dishes, food, utensils, spices and more. Additionally, these tables can be easily moved (either by rolling wheels or due to being lightweight), which is helpful for quick cleaning, rearranging and for flexibility.

Besides the convenience of mobility and simplicity, these islands feature stylish designs custom to your taste. We offer a variety of themes and designs, including multiple colors to choose from. Our designs feature quality material including oak, cherry wood, granite, pine, chrome and steel. Our visual merchandisers at Retail Resource understand your need to use practical and beautiful designs in your furniture, and we have the ability to create products made-to-order according to your needs.