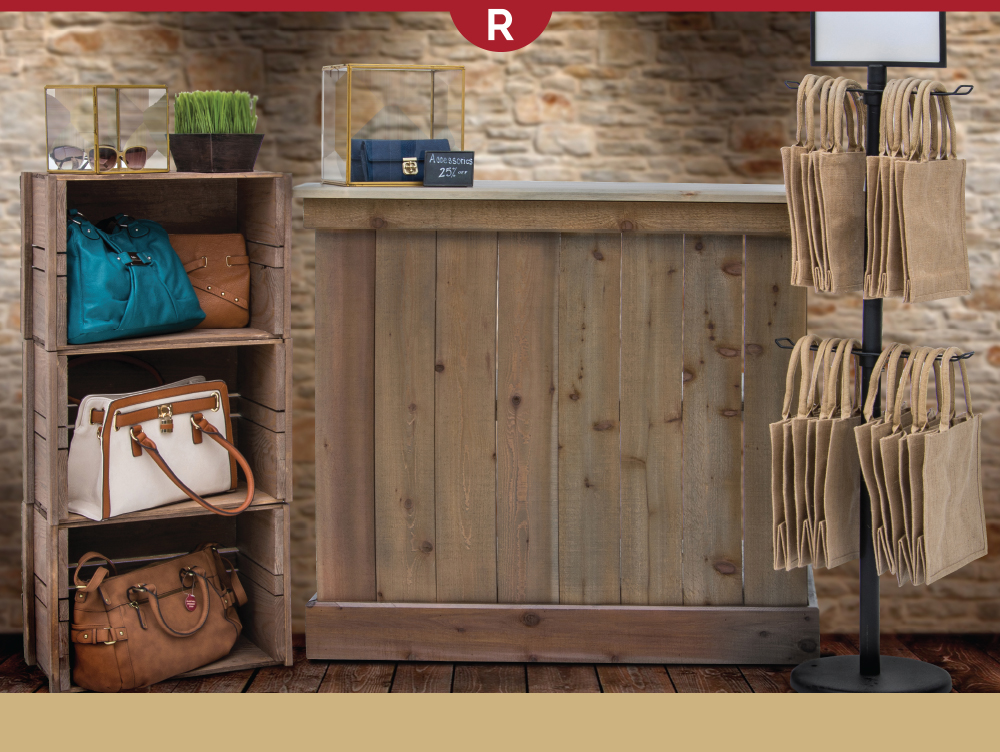 Visual merchandising is crucial for successful retailing. The theme, décor, colors and style of your displays will set the tone for your customers and will immerse them in your products. Although this can seem like a daunting task, creatively executing your store will not only be beneficial to your store's success, but also will ultimately better connect you to the store's overall vision.

Retail Resource's visual merchandisers are experts in creating effective and attractive displays, while also providing up-to-date insight to retail tips and trends. In other words, we want your store to be successful. Part of our commitment is inspiring retailers through creative content, and we welcome you to "shop the look."

Our "shop the look" feature showcases modern, aesthetically pleasing displays and dissects the products. You can conveniently purchase the entire display, or purchase individual items that may catch your eye. Or, just use them for inspiration!

Visit our full "shop the look" catalog or visit our website for more information.