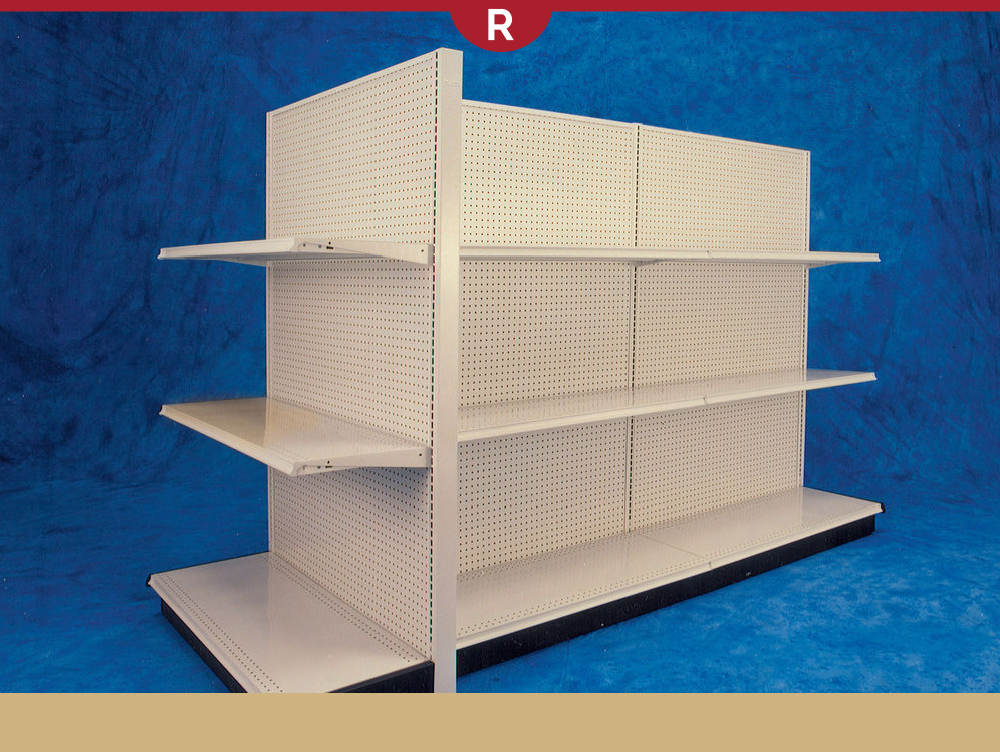 Versitile Displays with Pegboard
Pegboards are one of the most versatile display tools for retailers. These simple but effective fixtures can be used with hooks, shelves or brackets. Although they are easy to use and to install, it can be overwhelming figuring out exactly what fits your needs. Retail Resource can provide not only the necessary materials, but can also provide insight on what those materials may be. Our visual merchandisers can help determine the quantity, colors and type of pegboard perfect for your store.

Uses of pegboards:
Grocery stores and other food suppliers can benefit from pegboards, allowing the display of multiple products in a smaller space.
Hardware stores may use pegboards to display various types of tools, and can even hold heavier items with durable hooks.
Clothing and Jewelry stores rely on pegboards to display jewelry and other clothing items or accessories in a simple but visually pleasing way.
Pegboards allow a quick and easy instillation of shelving if necessary, opening up many possibilities for larger merchandise.
Please visit
www.retailresource.com
for a
full list of pegboard hardware and accessories
, or give our visual merchandising team a call at 1-800-762-8186.