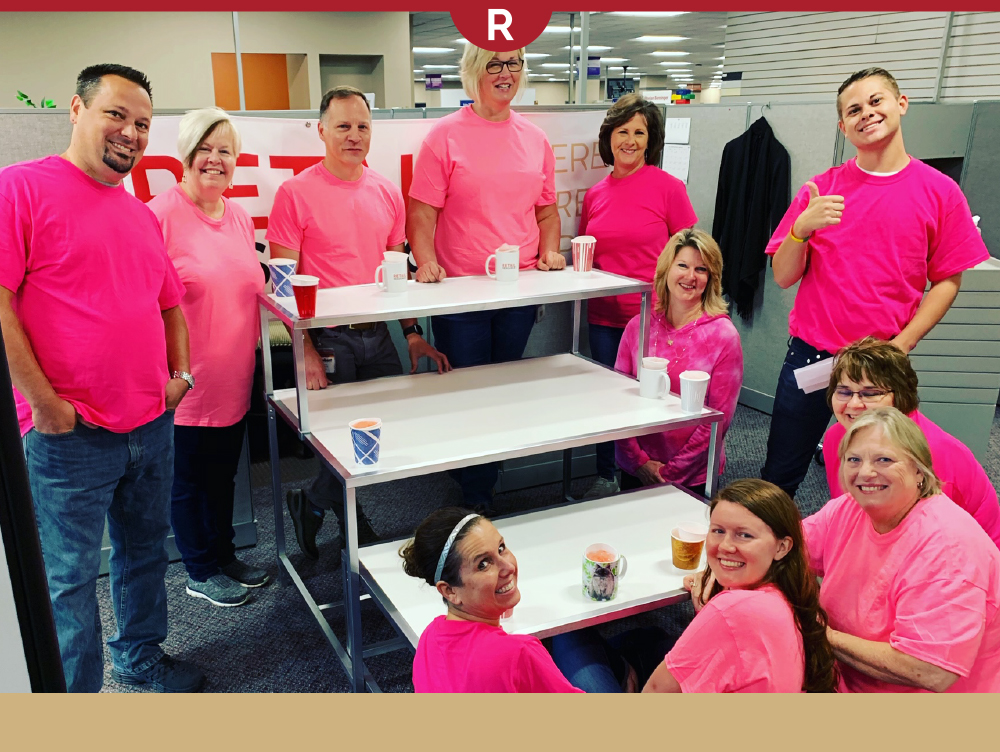 How Retail Resource is Celebrating Customer Service Week
National Customer Service Week is the first full week in October, a nationally recognized holiday set to honor some of the most hard-working and vital people in retail business (and all business industries). Since our team of customer service representatives constantly goes above and beyond for our customers, we find a lot of importance in celebrating. From discussing mannequins and slatwall to designing custom displays, our customers are always in good hands with our team. Meet our team and get inspired with our 2019 National Customer Service Week celebration:

1. Balloons!
We started with balloons on each of our customer service representative's desks. Each desk got two balloons- a green balloon and a gold balloon both shaped like stars. Gold represents their top tier service they provide to our customers every single day. Green represents the excellence in support they provide to ensure our customers purchase exactly what they need for their business.

2. Treats
Throughout the week, we surprised our customer service team with various treats such as donuts, coffee, pizza and candy. Dealing with customers can sometimes be tiring, and there's no better way to take a breather than with some refreshments. Something sweet for a sweet team!

3. Memes
On one day, we taped a different customer service meme on each of their desks. These memes were hilarious and everyone enjoyed a good laugh sharing the meme they received. I have a feeling they will become permanent desk decorations. Memes were sourced from https://runt-of-the-web.com/customer-service-memes

4. Post-It Notes
Along with the memes, we placed post-it notes on all of their desks, commemorating their hard work. We wrote compliments and inspirational quotes on the post-its, leaving a smile on their faces. Sometimes a simple reminder can go a long way!

How will you celebrate National Customer Service Week? Visit our blog for 4 Thoughtful Ways to Honor Your Customer Service Team and let them know just how special they are!

We are incredibly proud of the hard work our team shows everyday to ensure our customers' success. The visual merchandisers at Retail Resource have versatile knowledge on all retail store supplies from display fixtures to sale signs. For a free quote, please call 1-800-762-8186 or visit www.retailresource.com.