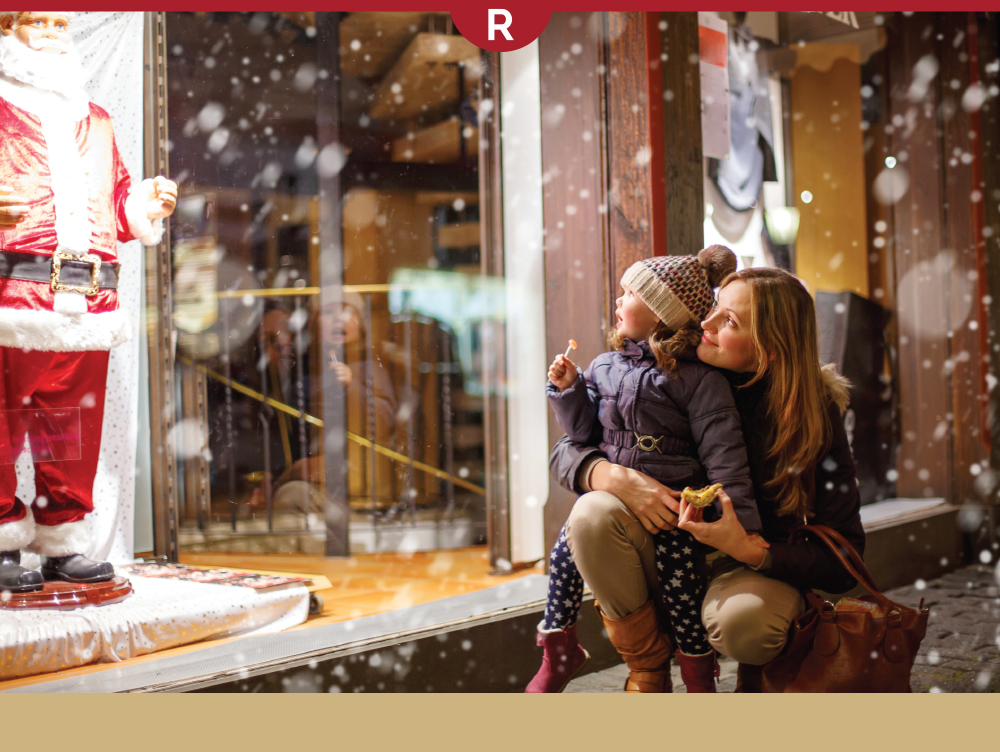 The retail industry is ever changing, but one thing retailers can always count on is holiday shopping. Since the holidays account for around 30% of total retail sales, this is a crucial time for any business. And given the need to "stand out to survive," creating a memorable experience for your customers is even more crucial. This can be accomplished in a number of ways, so we broke it down to 5 essentials:

1. Create a Visually Appealing Store
The holiday season is the best time to show off your decorating skills. Christmas lights, garland and other themed décor are all perfect for any retail atmosphere. Customers will automatically feel in the holiday spirit when exposed to attractive displays and store designs, which will ultimately lead to more sales. The layout of your store may need to adjust for the season, allowing for a better flow of traffic and an emphasis on specific items

2. Holiday Music
Visual merchandising doesn't just describe what customers see- it's also what they hear! Sure, you may not want to hear Frosty the Snowman for the fifth time in a day, but to your customers, the joyful music will create a winter wonderland. To avoid a repetitive playlist, check out our free holiday playlist proven to increase sales! On busy shopping days (Black Friday and the Saturday before Christmas), some retailers even hire a DJ to entertain guests.

3. Host an Event
The most popular retail event during the holidays is a meet-and-greet with the King of Christmas himself. Hiring a stand-in Santa Claus will attract customers and their kids, creating a relatively inexpensive yet unforgettable experience. Kids aren't your target audience? No worries. You can create an experience in other ways such as hosting charity functions, contests, and product reveals, and by offering special in-store promotions. Be sure to advertise your events (encourage guests to use a hashtag!) and invite customers back for the next one.

4. Offer Additional Products and Services
Shopping during the holidays can be somewhat daunting for customers- long lines, crowded stores and rushing to find the perfect gifts. Create a one-stop-shop by extending your merchandise and offering add-on items and stocking stuffers. Offer services in-store that are relevant to your brand; pet stores can incorporate grooming services, department stores can offer makeup sessions, and the list goes on. Get creative! Offering a gift-wrapping station is also convenient to customers.

5. Bring Customers Closer to Products
Stores such as NIKE and Foot Locker have incorporated interactive displays into their stores. These allow customers to see, hear, touch, smell and even taste products before buying. 73% of customers are more likely to buy a product if they can watch a video explanation beforehand (V12) and retailers can even create narratives for certain products. Allowing the customers to engage with products in unique ways will promote foot traffic, increase sales and bring customers back.

Retail Resource is your ultimate guide to everything retail this holiday season. From fixtures, displays, holiday décor, store supplies, custom playlists and the latest retail tips and trends, let us guide the sleigh to a successful holiday season. Visit www.retailresource.com for more information, or contact one of our expert visual merchandisers at 1-800-762-8186.