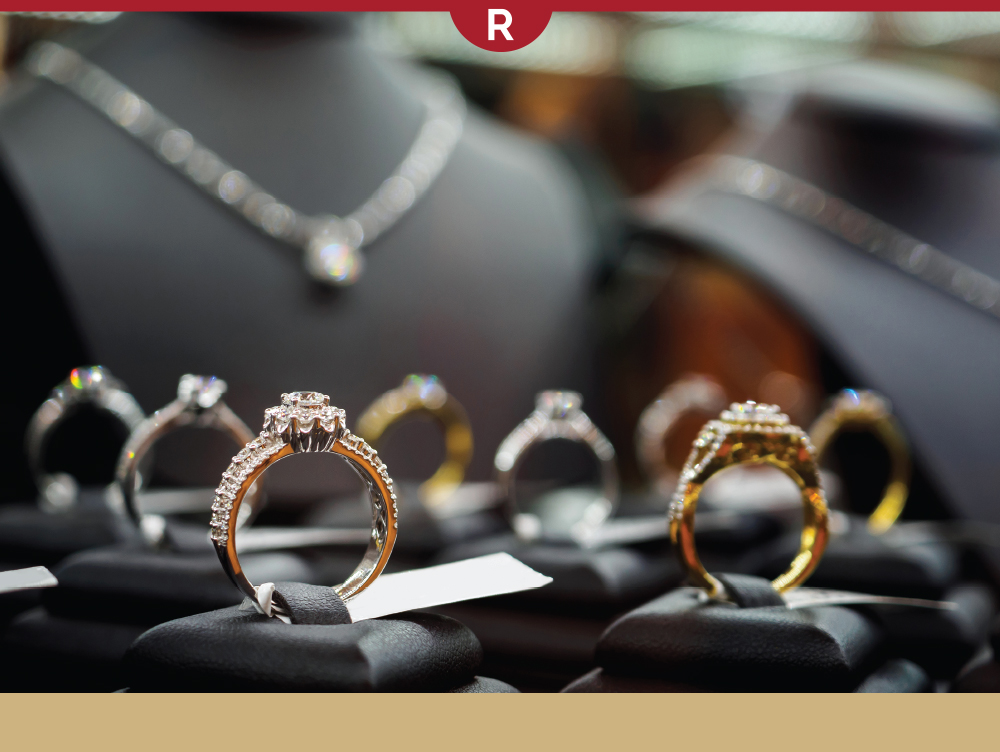 Jewelry stores are elegant retail spaces that will never go out of style. Jewelers have an advantage in a changing retail climate- people want to see jewelry in person. While the industry is shifting and retailers are competing to create the next best customer experience, jewelry stores have an upper hand that can be used to their advantage. Bringing customers to your store may not be difficult, but there are ways to stand out among the rest. By implementing effective visual merchandising, your store will shine bright like a diamond. This can be done by focusing on key elements:

Organization Part of the customer experience is what customers see and how they react to the products. Organizing your store appropriately and smoothly will ensure no product goes unnoticed, and no customer will feel astray. Place like-items in nearby areas, do not overcrowd a space, and add dimension by versatile displays, sizes and heights. Allow your products to tell their own story.
Displays The way your jewelry is displayed can depend on space, theme and design of your store. Jewelry can be displayed with glass showcases, jewelry trays, ring displays, earring displays, necklace displays, bracelet/watch displays and more. Place small mirrors in various areas so customers can see how the jewelry accents them. These displays will allow you to store merchandise while creating attractive visual merchandising. Again, keep the displays organized and logical.
Atmosphere Jewelry stores should have a calm, relaxed vibe. This can be achieved through music (click here for our free jewelry store playlist), colors, customer service and special amenities. Some jewelry stores feature small cafes, magazines or beverages. These small but classy details will ensure customers enjoy their experience (and spend more time in the store). It is important to keep the store clean, stocked and shiny.

Create an unforgettable retail experience with our jewelry store supplies. The visual merchandisers at Retail Resource are dedicated to providing quality retail tips, trends and products to retailers. For a full catalog of store supplies, please visit www.retailresource.com. For a free quote, please call 1-800-762-8186.